Casual parking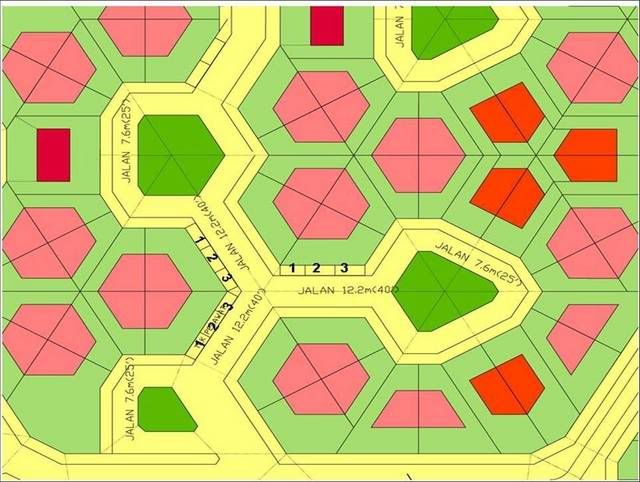 In each house, two cars can park side by side. For casual visitors 9 parking bays are provided on the short stretches of roads between the courtyards. Visitors can also park directly in front of the houses but of course, they will be blocking the cars in the house. I prefer to discourage parking in the green at the center of the courtyard.

Serious parking

In Malaysia, people will occasionally put up tents on the street in front of their homes to hold communal events like weddings, funerals or thanks-giving ceremonies. Neighbours accept this, and traffic that normally passes through have to be diverted. Guests then park anywhere they can, on the grass verge, sidewalks...

In the 'honeycomb' cul-de-sac layout, the tents can be put up in the central green area. Some guests can park their cars in the short connecting streets, but most will have to park on the distribution roads outside the cul-de-sac.




A bit tight, but still better than the present situation with terrace houses.